The state company Avtodor and ITECO conducted a joint experiment "We are on the way". Two KAMAZ-54901 (K5) trucks with identical semi-trailers and the same amount of cargo set off from Moscow to St. Petersburg. One is for the free M-10 Russia, the second is for the toll road M-11 Neva.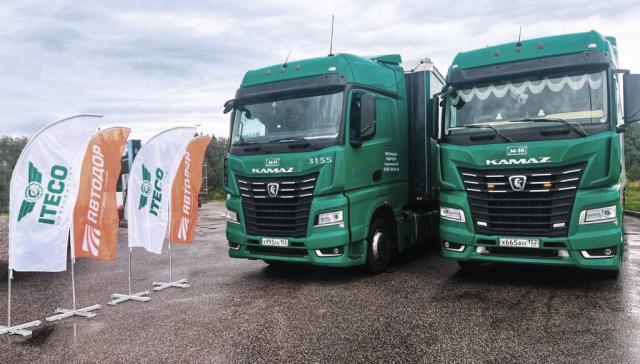 The trucks reached the finishing point with differences in time, diesel fuel consumption and number of stops. The KAMAZ trucks participating in the experiment were equipped with the engineering and analytical support computer application, which allowed invited experts to receive real-time data on the movement of each of the two vehicles. Based on the results of the experiment, ITECO specialists expanded the data set on road infrastructure and alternative routes, which may be useful in the future when planning trips.
- As one of the largest logistics companies in the country, ITECO periodically participates in various experiments aimed at developing the industry, testing new equipment, - said Eugene Babaev, President of the ITECO Group. - Over the past few years, our company has been among the first to test piggyback transportation with new equipment, electronic waybills and many other new products. The experiment with Avtodor allowed us to collect synchronous statistics on traffic on toll and free roads, which is important, using models of trucks and semi-trailers that make up the bulk of the company's fleet. This data may be useful for our company in the future.
Photo: Avtodor-Toll Roads.